Profile

I'm a soldier, beorc.
Prepare to die.
Free Account
Created on 2012-06-15 15:30:06 (#1647335), last updated 2012-08-30 (263 weeks ago)
0 comments received, 19 comments posted
1 Journal Entry, 2 Tags, 0 Memories, 15 Icons

About

Mini Bio
[RP Character Journal; I do not own the Fire Emblem series or the images used in any way, shape, or form. This is a roleplay journal used for fun.]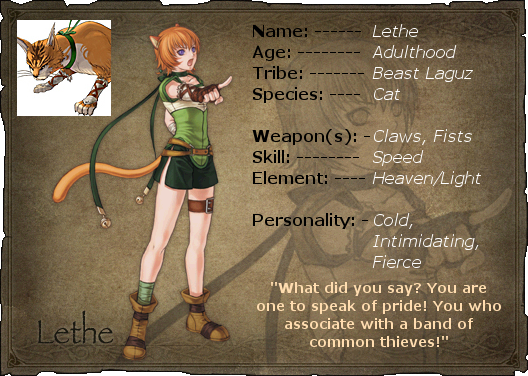 Canon!Lethe from the end of Path of Radiance.

Connect

People
[View Entries]

Communities
[View entries]

Member Of (3):

Subscriptions (2):

Administrator Of (0)

Feeds
[View Entries]

Subscriptions (0)

Linking
To link to this user, copy this code:
On Dreamwidth:
Elsewhere: